Solido Conveyor Belts, located in Dongying China, has a plant of 13,210 sqm, a high reputation that develops from a designed, about conveyor belts manufacturer and subjected to extensive testing, after-sales service, etc. Comply with CE certificate standards and ISO:9001 management system.
    The Solido Conveyor Belts has been supplying, since 1983, with technological solutions to this requiring of material transport by conveying belts installations suitable for multi-applications while maintaining high reliability and consistency of cleaning performance in the process to prove.
EXCELLENT IMPACT RESISTANCE
Super high adhesion breakers between plies and thick rubber surface covers provide outstanding impact and tear resistance and strength belts stick to the pulleys.
SUPERIOR ANTI-ABRASION & FLEXIBILITY
The cutting-edge technology of the carcass prolongs the lifespan of the conveying belts. Meanwhile, higher long ideal flexibility allows for smaller pulleys diameter for energy-saving.
HIGH-ADHESION BREAKER
Special chemical composing techniques ensure very excellent adhesion breakers between cover-to-ply & ply to ply, achieving superior conveying belt consolidation which with outstanding tear resistance.
Multi-Applications Conveyor Belts: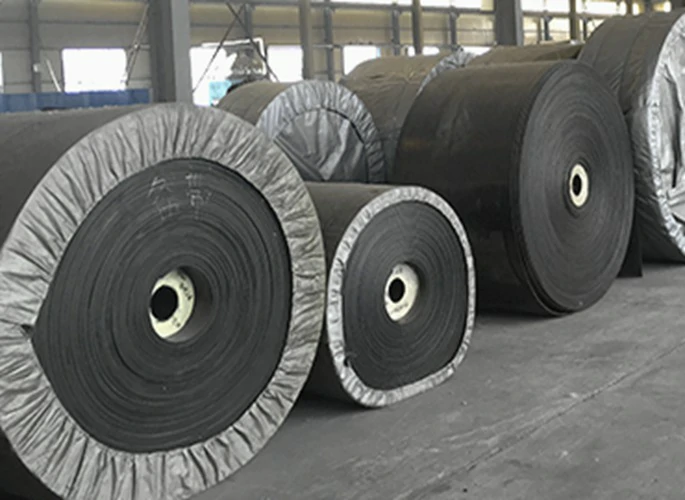 | | |
| --- | --- |
| Standard Length | Open or Endless |
| Type of Carcass | Cotton / Nylon / Polyester / Steel-Cord |
| Standard Width | Customized |
| No. of Plies | 2 to 10 Plies |
| Rubber Cover Thickness | 3.0mm (0.118″) to 10mm (0.39″); |
| Colour | Black |
| Edge | Cut Edge / Moulded Edge |
| Splicing Method | Hot / Cold / Mechanical; |
| Standard Packing | Wrapping in HDPE sheets with Strapping. (Wooden Pallet / Metal Frame is available) |
| Belt Identification Number | A unique BIN (Belt Identification Number) at every 10 Meters(33′) |
Want to speak to a professional?
Do you have any doubts about the conveyor belt of designing, manufacturing, use, and after-sales service?  We have incredible and hard-working workers and engineers who guarantee superior quality of the conveyor belt service. Our Solido Conveyor Belts  Technicians have up-to-date knowledge of multiple textile fabric belts, steel-cord conveyor belts, rubber belts, etc.,