Conveyor Belts

Oil Resistance
Oil & Grease Resistant conveyor belt
    Oil & Grease Resistance Conveyor Belt, for the different applications, the carcass chooses either polyester, nylon, aramid, steel cord, steel mesh, etc., and the develop of the special rubber that with very oil-resistant chemical characteristics as the cover which finished through the processes of calendaring, molding, vulcanizing and etc. The cover provides excellent resistance to the mineral oil, superior abrasion resistance and tear resistance to protect the carcass inside.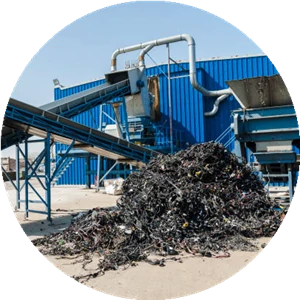 Feature Characteristics of Oil & Grease Resistant conveyor belts:
3-polybutadiene Rubber (BR) and Natural Rubber (NR) blend as cover rubbers, which can resist the extreme temperature of – 40 degrees Celsius.
Thickness of the upper and bottom cover rubber increases the lifespan of a belt by saving the carcass with the reinforced rubber compound.
Suitability for conveying various types of material in cold areas or cool warehouse environment.
Applications of Oil & Grease Resistant conveyor belts:
Waste sorting and Compost Recycling industry
Timber Industry, Sawmills of pine, etc.,
Paper industry
Mineral processing plants
Grease material process
Technical of Oil & Grease Resistant conveyor belt:
Standard Width
EP / NN : 300mm (11.8″) – 3000mm (9.8′)
Type of Fabric
EP / NN / ST
Tension Strength

ST: 500 to 10000 N/mm; 

EP / NN: 160 to 3150 N/mm;
Standard Length
Customized
No. of Plies
EP / NN : 2 to 6 Plies
Rubber Cover Thickness
Up to 11.0mm (0.43″);
Colour
Black
Edge
Cut Edge / Moulded Edge
Splicing Method
Hot / Cold / Mechanical
Standard Packing
Wrapping in HDPE sheets with Strapping. (Wooden Pallet / Metal Frame is available)
Belt Identification Number

A unique BIN (Belt Identification Number) At Every 10 Meters(33′)